Here are some of the cities we serve: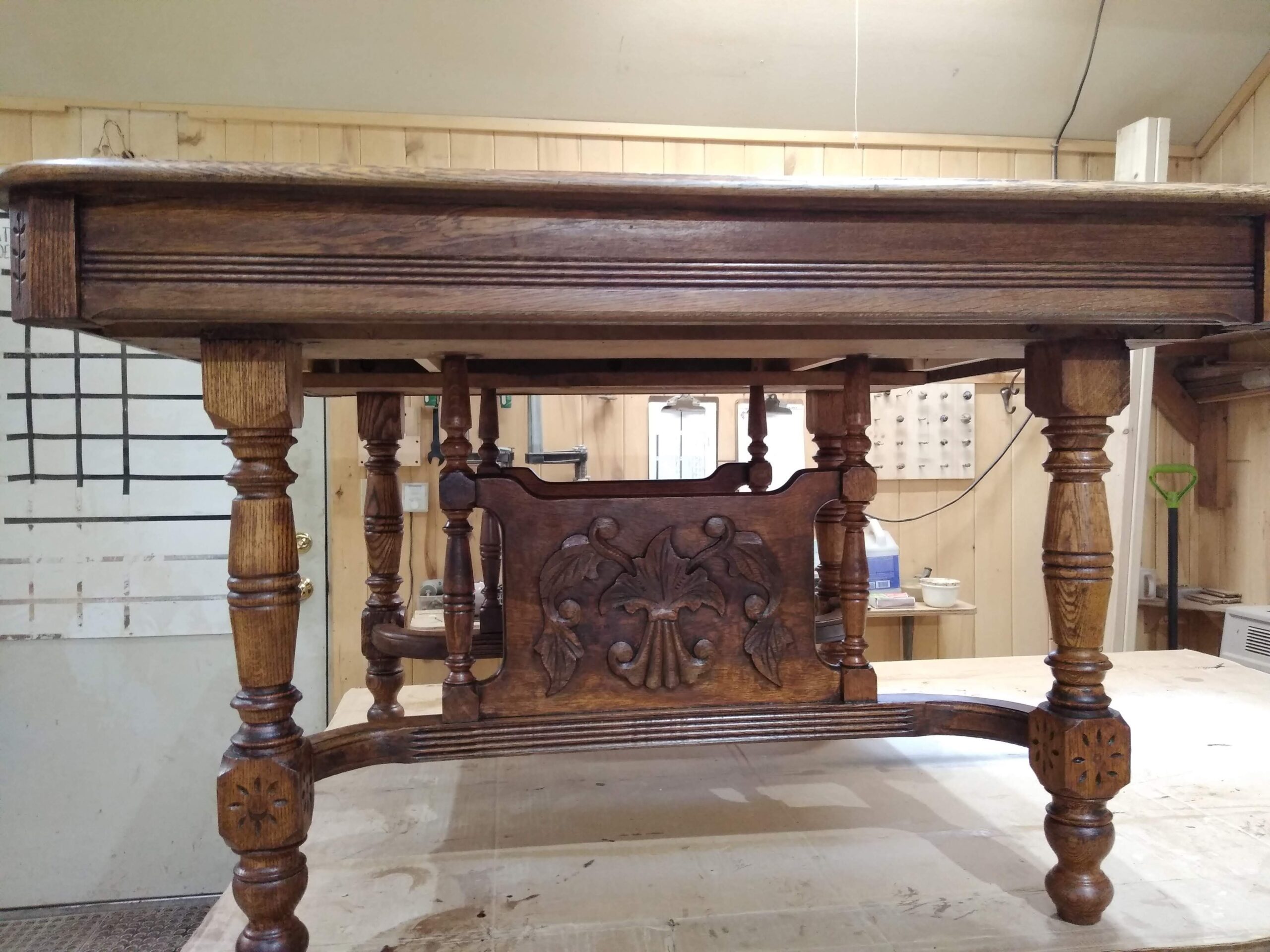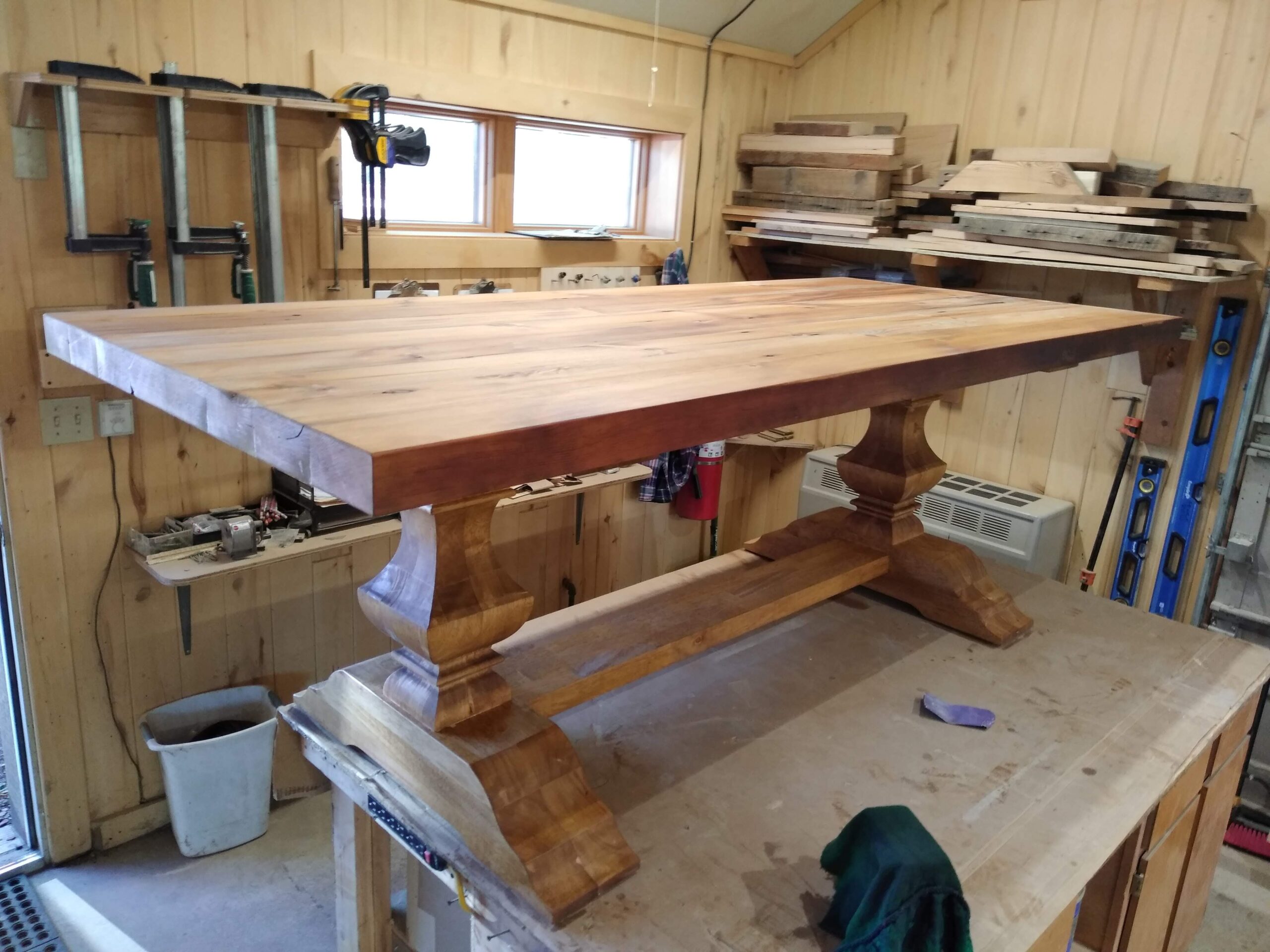 Do you want a custom wood table, but you don't know where to start?
We often hear this as there are so many different types of tables out there and it's hard to figure out which one is the right fit for your space. You can browse for hours online or in stores and still not find the table you want.
How do you get what you want? Work with a woodshop, we're here to help you! Our team is experienced in helping design the perfect table for you! Whether you need a dining table, coffee table, side table, desk, or bar top, we've got you covered. Working with us allows you to create a unique table that is perfect for you and your space. When meeting with our designer it is really helpful to have pictures of different aspects you like, for example, a picture of a top you like, a picture of a base you like, stain colors, etc.
When you work with a custom cabinet maker, there is little limit to the possibilities when it comes to style and design. On top of that, your cabinets will be made specifically for your space ensuring maximum storage and functionality. You will get exactly the look you want and with quality construction, they will function worry-free for years and years to come. You can choose from a variety of wood species and finishes to create a look that is completely unique to you and your home. While custom cabinets are more expensive, their durability means that they will require less maintenance over the years and need fewer repairs or replacements of parts. Custom cabinets are built to last.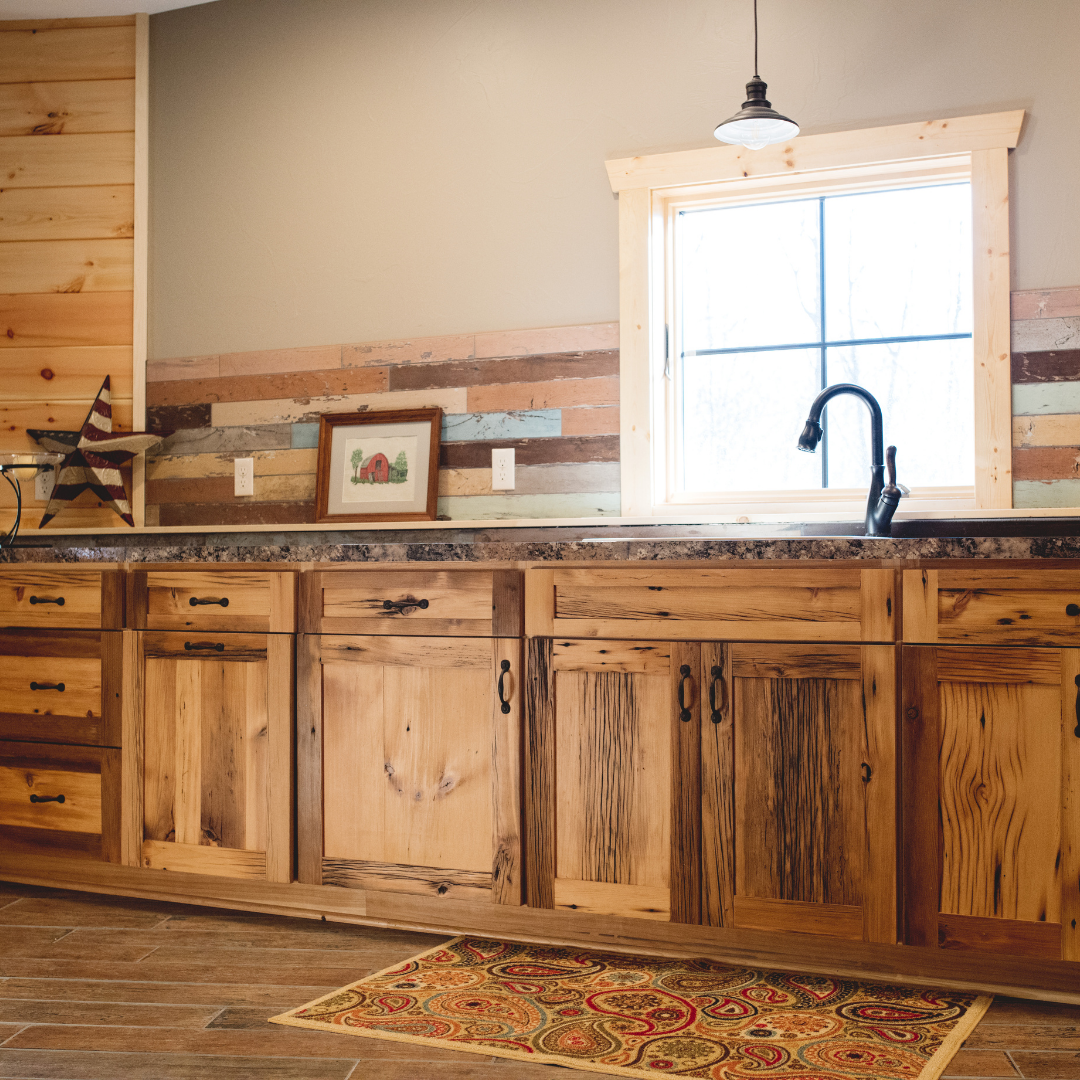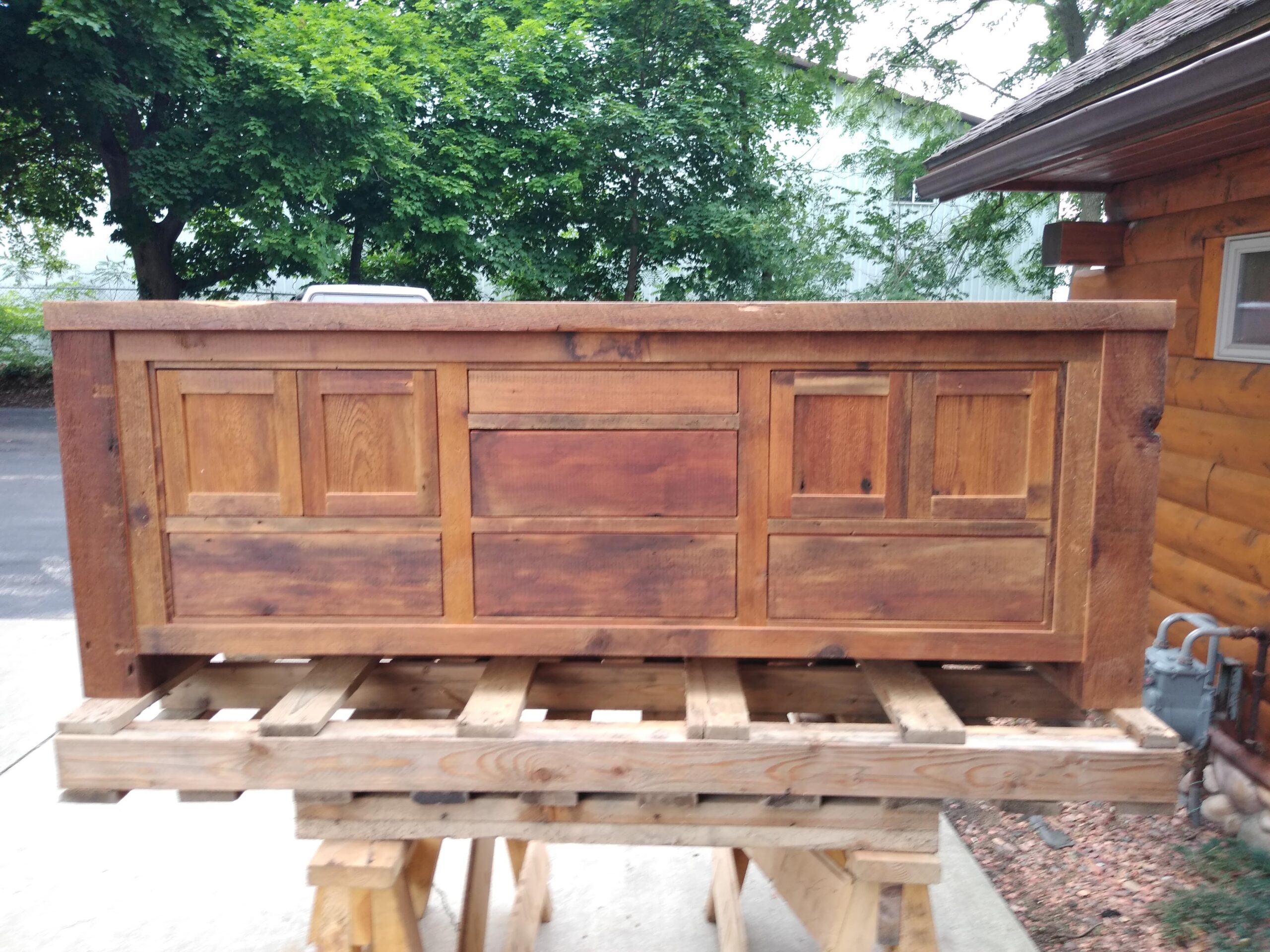 Our custom furniture is hand-made in Michigan by our experienced furniture design team. We primarily use reclaimed barn wood for many of our pieces but we work with many other kinds of wood. Since each piece is custom, handmade, and uses reclaimed wood, no two pieces are the same. If you're interested in getting your own unique piece of furniture, contact us today for a free quote. Be sure to check out our gallery below!
Homeowners are always looking for ways to make their homes unique and tailored to their own personal style. One way to do this is by adding custom built-ins to your home. Built-ins offer a high level of customization that can't be found with off-the-shelf options. They can also be highly functional, providing storage and display space for your belongings. Our most popular projects are bookshelves and entertainment centers. However, we can do a wide range of projects to meet your needs. Built-ins can get pricy, but you're getting a custom piece that is perfectly designed for you and your space. When you want something special, but don't see an off-the-shelf option, built-ins are the move!
Wood railing is a great way to add some extra character and personality to your home, and it can help make it stand out from the rest. There are a variety of different styles and finishes to choose from, so you can find the perfect one that fits your specific needs and requirements.
Some of our most popular styles include reclaimed and Old Wood Surfaced material. Commonly, we use rebar spindles but have also used smooth aluminum and wood.
Custom mantels can be designed to fit any style of the house, from modern to traditional. Our company can create a customized mantel for you with many different materials styles. From a rustic reclaimed barn beam to a modern and elegant fireplace surround. We have done a lot of projects and have run into all kinds of circumstances. For example, we've had clients who have an existing brick for their mantel but they no longer want it visible. However, it is a major project to tear out all of the brick and start fresh. So what we did was create a custom mantel wrap that would slide over the brick, leaving just the appearance of the wood mantel.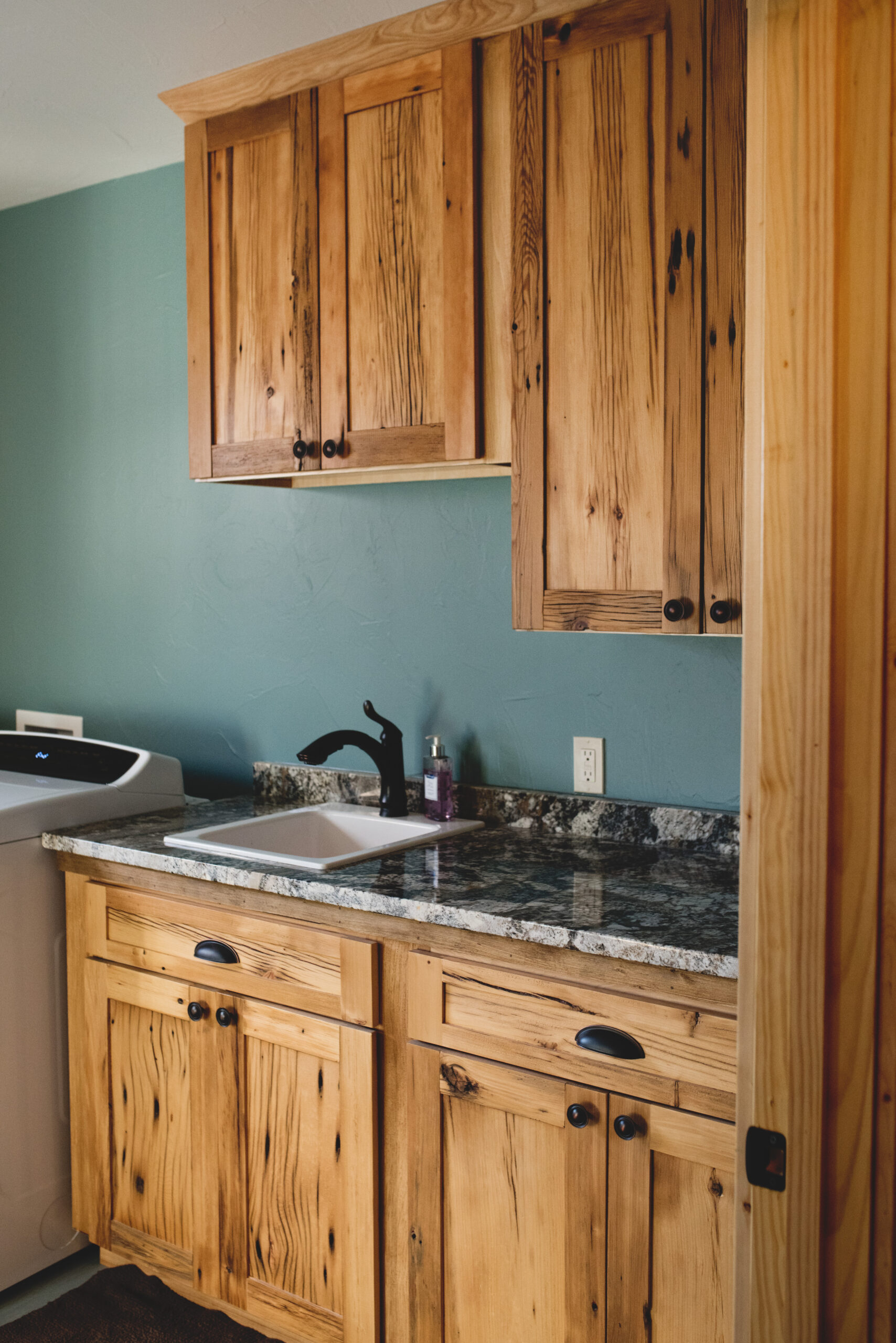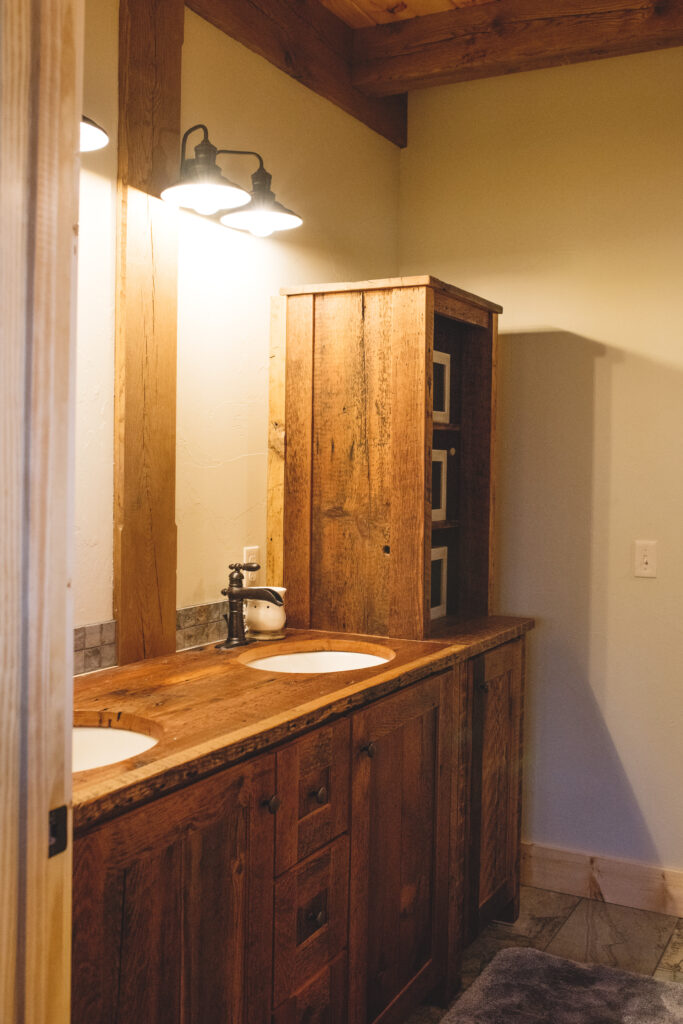 Email: [email protected]
Phone: 616-677-5262
Address: 14840 16th Ave, Marne, MI 49435
[rkfrt-details title="About Grandville" location="Grandville, Michigan" limit="7"]