Homeowners are always looking for ways to make their homes unique and tailored to their own personal style. One way to do this is by adding custom built-ins to your home. Built-ins offer a high level of customization that can't be found with off-the-shelf options. They can also be highly functional, providing storage and display space for your belongings.
Built-ins can be used in almost any room in your home depending on what you want. Our most popular projects are bookshelves and entertainment centers. However, we can do a wide range of projects to meet your needs. Built-ins can get pricy, but you're getting a custom piece that is perfectly designed for you and your space. When you want something special, but don't see an off-the-shelf option, built-ins are the move!
There are different styles of custom built-ins. Some people prefer to match their built-ins to their existing cabinetry or furniture. While others like it to be a focal point in the room. It's all up to you!
Built-in Cabinets
Built-in cabinets can completely transform your living space. Not only do they provide much-needed storage and organization, but they can also be made to fit any specific style or aesthetic. If you're looking to add some extra personality to your home, consider investing in some custom built-ins! A combination of built-in cabinets and shelving can make a great addition to a home office or bar as well!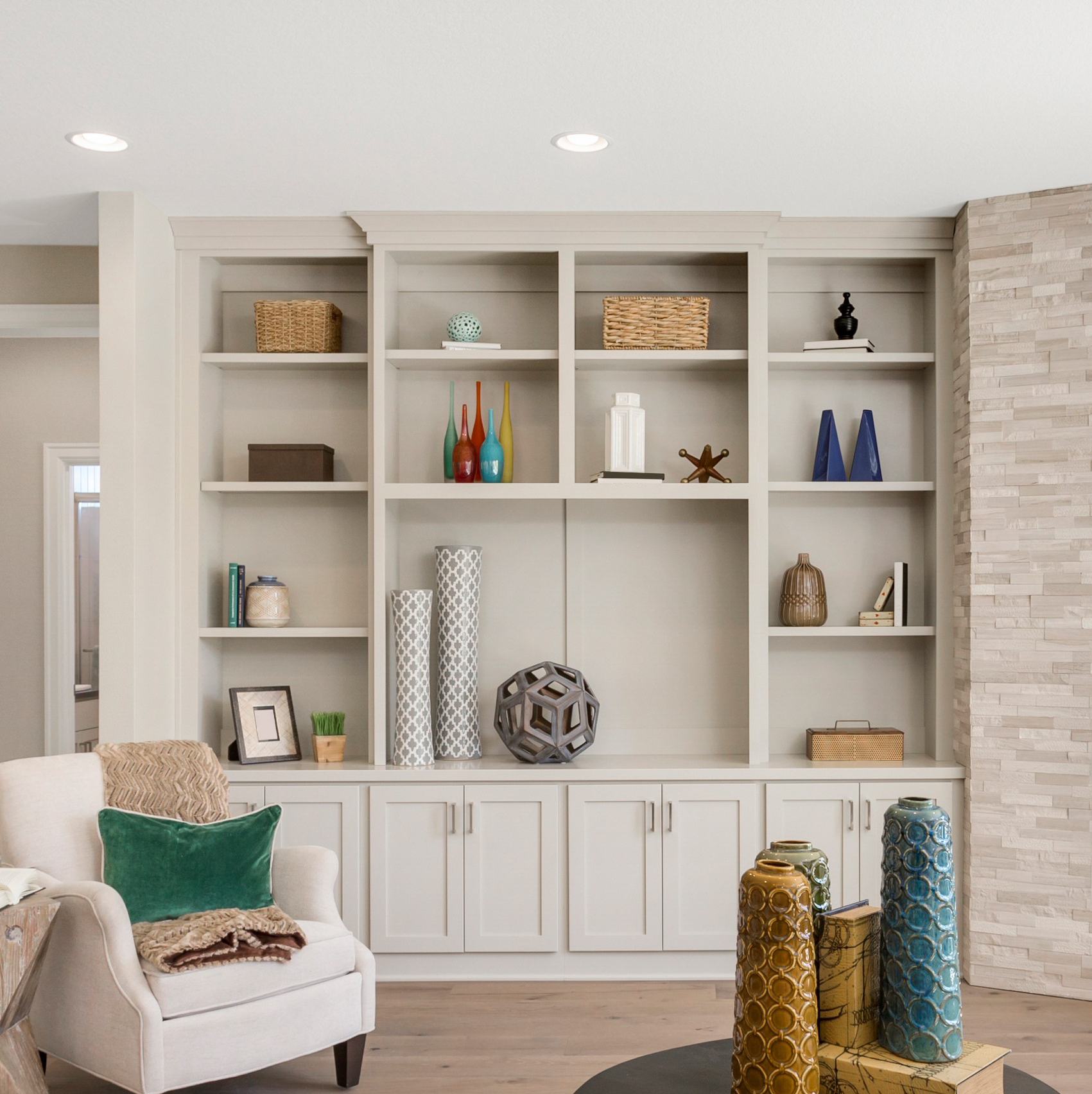 Built-in Bookshelf
Some people have quite the collection of books and a custom built-in bookshelf is a perfect way to store your books without adding too much clutter to your home. Built-ins not only provide more storage but they double as great conversation starters when guests come over! To us, a beautiful built-in bookshelf is pure art. If you're looking for a wonderful way to showcase your books, you need a built-in!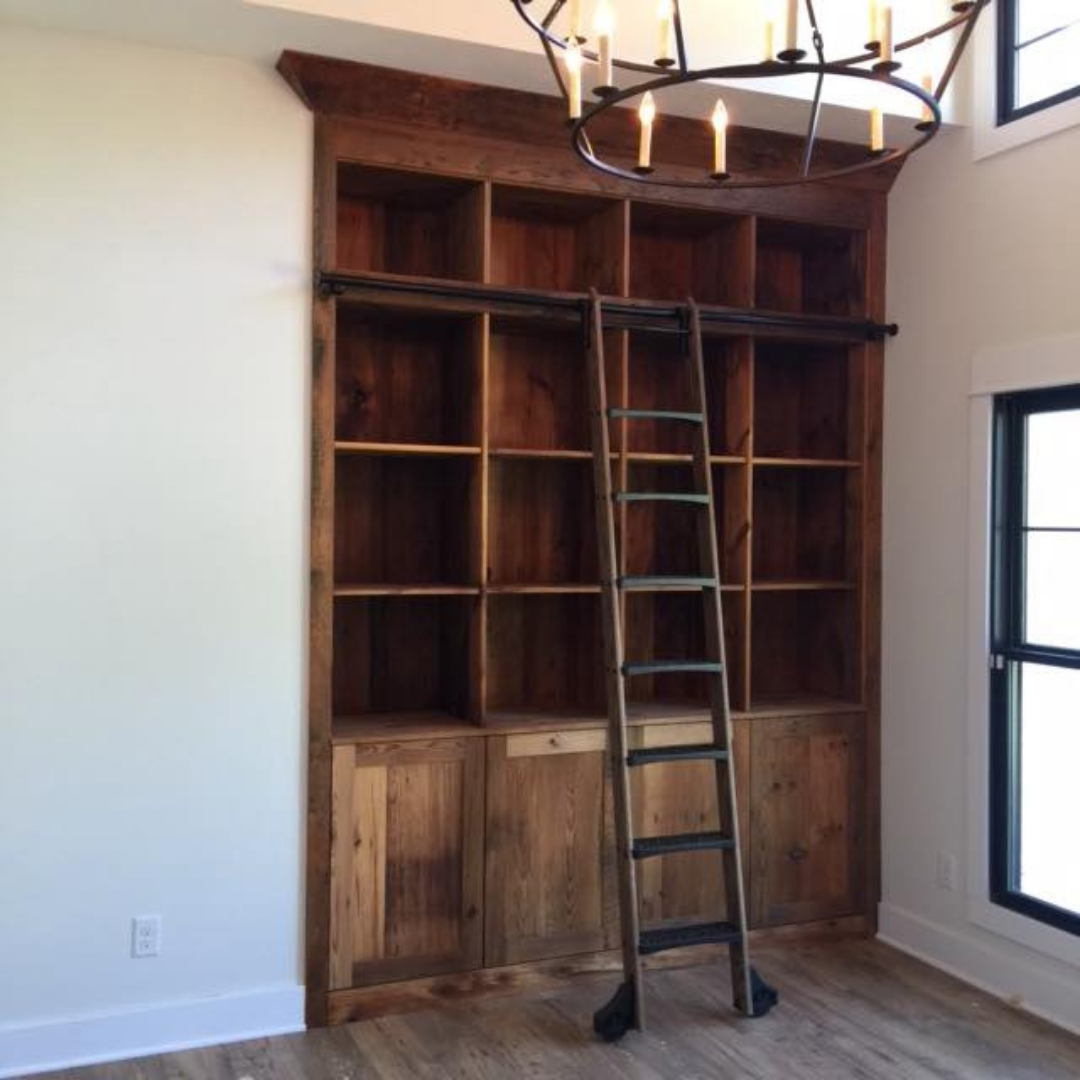 Built-in Entertainment Centers
A custom built-in entertainment center is a great way to add character and style to your living room. Create a place to display your television, family photos, or home decor there's no shortage of different entertainment center ideas. With the customizable design, you can have a place to store your game consoles, speakers, and media players when not in use.