When you work with a custom cabinet maker, there is little limit to the possibilities when it comes to style and design. On top of that, your cabinets will be made specifically for your space ensuring maximum storage and functionality. You will get exactly the look you want and with quality construction, they will function worry-free for years and years to come. You can choose from a variety of wood species and finishes to create a look that is completely unique to you and your home. While custom cabinets are more expensive, their durability means that they will require less maintenance over the years and need fewer repairs or replacements of parts. Custom cabinets are built to last.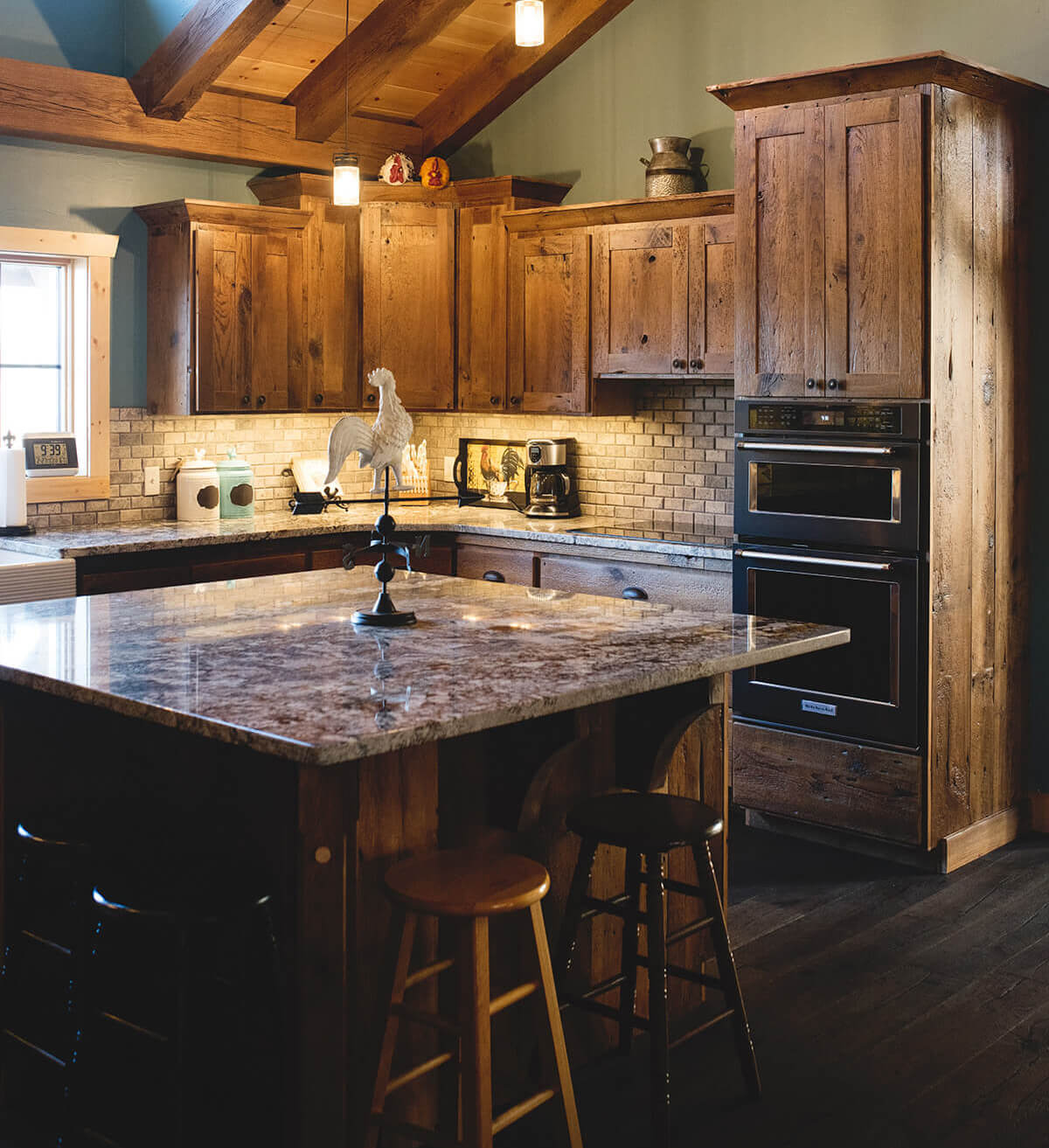 Customize Your Layout
Regardless of the layout of your kitchen, we can build cabinets to fit perfectly within your space.

Cabinets of Any Size
Get the cabinets that are the right size for your space. Get the width, depth, and height that fills your kitchen perfectly.

Specialty Door Colors and Styles
Pick out the colors of your cabinets as well as the finished and the style of the wood. The possibilities are endless.

Custom Trim and Accent Hoods.
Polish off the look of your space with trim and hoods that pull the entire look together.
Custom Kitchen Cabinets
It is often said that the kitchen is the heart of a home. This is because kitchens are where families gather, meals are prepared and shared with each other, and memories are made. People spend hours just planning out their dream kitchen! What many don't realize is how important cabinets are to all of these things. Custom cabinets not only give your home personality but also help you organize your life better by having everything at arm's reach. With custom cabinetry from Fence Row Furniture, you can create a space that suits both your needs now as well as those in the future!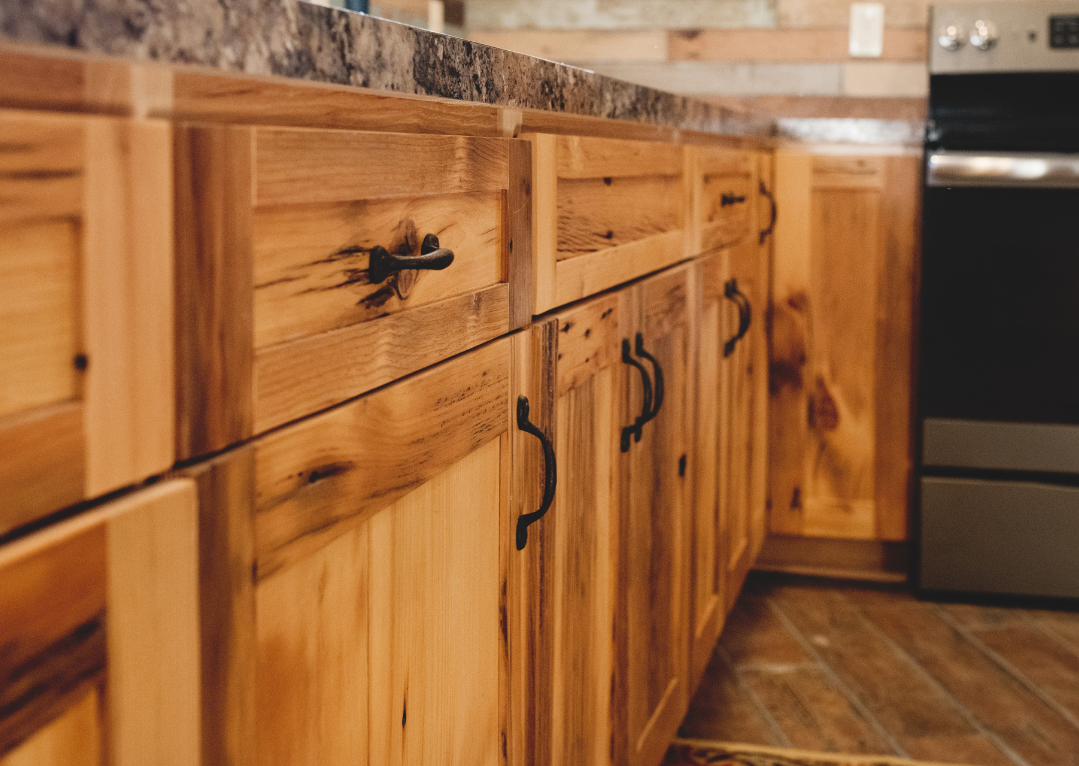 Custom Bathroom Cabinets
A bathroom vanity cabinet is a perfect addition to any bathroom. They offer storage for all your toiletries, makeup, towels, as well as a counter surface to help you get ready. They come in many different styles and colors so it's easy to find one that suits your needs and tastes. So many features exist that can be incorporated to make your life easier. Such as a hidden outlet, hairdryer and curling iron storage, sliding drawers, etc. Be sure to consider the storage requirements you have and the size of space you're working with. We also do standalone cabinets that are great for towels or other storage.